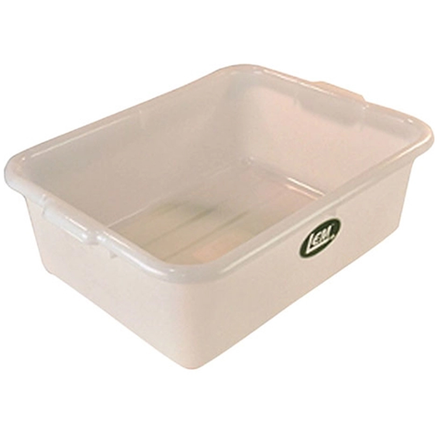 LEM Products Heavy Duty Meat Lug 21.75" x 15.5" x 7"
SPECIFICATIONS
GAME PROCESSING ITEM TYPE:
PROCESSED GAME STORAGE
DESCRIPTION
The Heavy-Duty Meat Lug from LEM is an essential tool while meat processing or harvesting! Fill with cuts as you butcher, ground meat while you grind, mix seasonings with meat, and hold fruits and veggies during harvest. With a size of 21-3/4" L x 15-1/2" W x 7"H, the uses are endless!
The Heavy-Duty Meat Lug won't crack, split or warp even in the freezer. Pebble finish exterior and a smooth interior for easy cleaning. A reinforced cover is available for stacking. The cover does not seal airtight and is sold separately.
Specifications:
White, Pebble finish exterior
Smooth interior
Holds up to 50 lbs.
Dimensions: 21-3/4" L x 15-1/2" W x 7"H
NSF Approved
Dishwasher Safe
Temperature Range: -30° to 183°F
Return to top