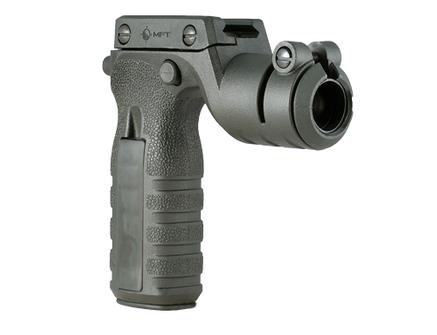 Mission First Tactical React Torch and Vertical Grip
BRAND:
Mission First Tactical
SPECIFICATIONS
BRAND:
MISSION FIRST TACTICAL
DESCRIPTION
The React Torch Grip (RTG) is a combination compact textured vertical grip and illumination mount. Designed to minimize material and dimension and utilize the use of a .75, .825, or 1" diameter flashlight/laser. Designed to provide a positive grip surface with wet or gloved hands, and allow the support hand to apply rearward pressure keeping the weapon shouldered, yielding better muzzle control and accuracy. This is the grip you want if your objective is a vertical grip that will mount a large variety of flashlights/lasers.