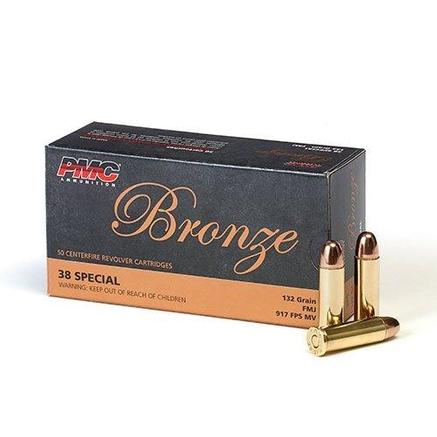 PMC Bronze Handgun Ammunition .38 Spl 132 gr FMJ 917 fps 50/box
SPECIFICATIONS
CA PROP 65 CHEMICAL:
LEAD
DESCRIPTION
If you want high quality and dependability, go with PMC Bronze Centerfire Handgun Ammunition. This ammo can be found in hollow point or soft point to meet all of your training and live action needs. Every cartridge has to pass a rigorous inspection process. All of the propellant charges for every round are measured electronically in the powder station.
If there is within two-tenths of one grain of propellant variance, the cartridge will be discarded for your safety. No other manufacturer on the market will assure you greater reliability and uniformity than PMC.
Return to top