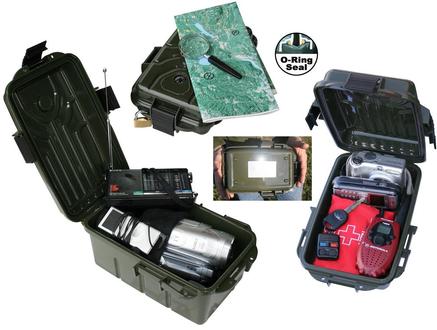 MTM Survivor Dry Box Forest Green - 9.8" x 6.8" x 3.0"
DESCRIPTION
When faced with adversity, rarely are you given a second chance. You rely on experience to get to your destination and the right gear to get it done. With a built-in compass and signaling mirror, MTM Survivor boxes are designed for extreme environments.
Water and weather resistant, they can be used to carry all types of personal and safety items such as cell phones, cameras, radios, medicines, first aid kits, flash lights, flares, ammo, wallets, snacks, rain gear, maps etc. Don't be caught without one it is your survival kit. Features: built-in compass, signaling mirror, water resistant, tongue and groove O-ring design, triple latched for best possible seal, lockable, rugged construction, floats.
• Outside Dimension: 9.8" x 6.8" x 3.0"
• Inside Dimension: 8.2" x 4.9" x 4.4"
• Color(s): Forest Green