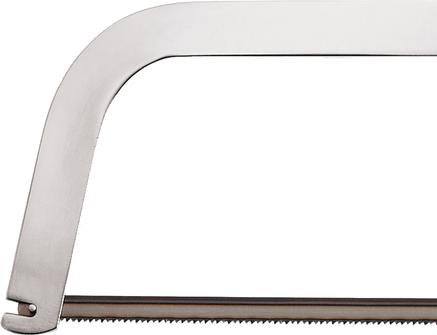 LEM Products Meat Saw Blade With Pin - 22" X 1/2"
SPECIFICATIONS
GAME PROCESSING ITEM TYPE:
MEAT SAWS
DESCRIPTION
Don't let a dull saw blade keep you from processing with ease. We offer standard sized blades with 1/2" wide (10 teeth per inch) to provide easy cutting action. Step it up a notch with our 1" wide blades (10 teeth per inch), perfect for carcass and bone splitting. These replacement blades are designed to fit our Meat Hand Saws.
Specifications:
Carbon Steel
Rust Resistant
1/2" wide - 10 teeth per inch
1" wide - 10 teeth per inch
Return to top