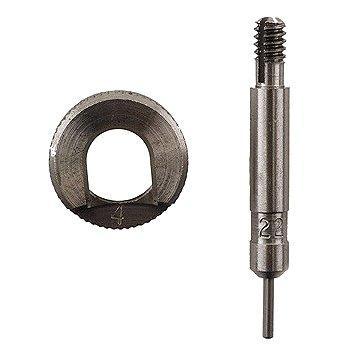 Lee Case Length Gage and Shell Holder .308 Winchester
SPECIFICATIONS
RELOADING CASE PREP TYPE:
CASE LENGTH GAUGE
RELOADING DIAMETER:
.308"
DESCRIPTION
The Lee Case Length Gauge and Shell Holder comes in a wide variety of sizes to accommodate all of the most popular cartridge calibers. This set of tools is made from hardened steel to ensure a lifetime of durable performance and is precision-crafted to tight SAAMI specifications.
The Lee Case Length Gauge gives you a fast and accurate way to trim your brass cases while also squaring the mouths. The shell holder is used to hold the case firmly in place during this operation and while using your Lee Case Trimmer Cutter. These tools help to ensure the maximum level of accuracy in trimming and squaring your brass cases.