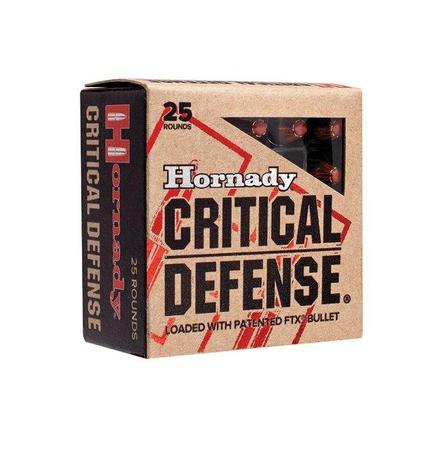 Hornady Critical Defense Handgun Ammo 9mm Luger 115 gr FTX 1140 fps 25/box
SPECIFICATIONS
BRAND FAMILY:
CRITICAL DEFENSE
DESCRIPTION
Due to overwhelming demand and supply chain issues Hornady has suspended Nickel plating on their Critical Defense series during this time. This does not affect the performance of the ammunition just the look of the casing. Hornady will be reviewing returning to Nickel Plating at the end of 2021
Invest in the new Hornady Critical Defense Handgun Ammo. The Hornady Critical Defense Handgun Ammo is one of the finest ammos of our time. It is not only feeds comfortably in all pistols, it is also very visible, even in darkness.
The bullets, which are mostly used for personal defense, were engineered by some of the best people in the industry. This made them avoid setback, which is very common among many ammos. The company now offers bullets for 44 Specials and 45 Colts. Hornady bullets can be used for all your hunting needs.
---
California Proposition 65 WARNING
:This product can expose you to chemicals including lead, that are known to the State of California to cause cancer, and birth defects or other reproductive harm. For more information, go to
www.P65Warnings.ca.gov