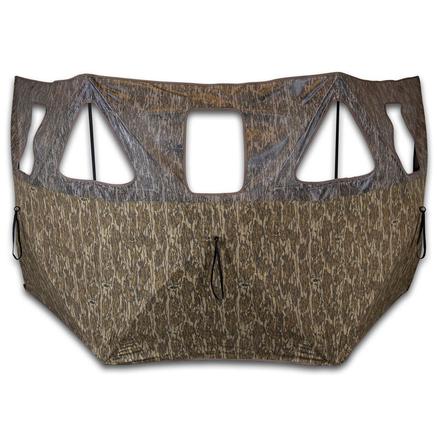 Primos Double Bull 3 Panel Stakeout Blind w Surroundview - Mossy Oak New Bottomland SB
MFG PRODUCT #:
65165 DEAL
DESCRIPTION
The Primos Double Bull 3-Panel Stakeout Blind with SurroundView technology. The 3-panel Stakeout is constructed with three exclusive one-way see through walls, so you can see every movement in front of you without moving to peek around or above the blind to steal a glance.
How Does SurroundView Work?
Thousands of very small holes dot the fabric. On the outside, the camo print and natural light force human and animal eyes to focus on the camo, making the holes "invisible." On the inside the black print and darkened interior allow your eyes to focus through the holes for a clear view of the outside.
Mossy Oak Bottomland Camo
See All of Your Surroundings without being seen
One-Way See Through Material
5 Shoot through Ports
New 3 panel stakeout design
Increased height for sitting on tri stools
Legendary DB material and construction
Limited Lifetime Warranty
8.25 lbs with included carry bag.
Height 50 inches (4.16ft) - Width 122 inches (10.16ft)